We are only renting onsite in the Glamis sand dunes on major holiday weekends. If you are in Phoenix check out our onsite rentals in Florence near Box Canyon which has some of the best riding in Arizona.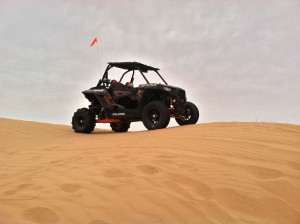 We offer top of the line side x side/UTV (Utility Terrain Vehicle) Rentals with the most competitive cost. All UTV Rentals are inspected and serviced properly to ensure you have the best time you can while out on your side by side rental.
Today's top side by side rental is the new Polaris RZR XP Turbo. 144 HP ProStar engine which give you ultimate power to ride ratio. For the sand dunes we offer the GMZ Sand Stripper paddle tires for all our side x side rentals, which have been proven to be one of the best paddle tires in the sand.
Dune ATV rentals are offered onsite so you can show up and ride.
We will be delivering onsite to the Idaho dunes in St. Anthony April-September and onsite in Brawley, CA at the Glamis dunes on all major holiday weekends October-February. We also rent onsite side by side rentals in the Phoenix, AZ area year round.